Send Flowers
Our local florists are committed to offering only the finest floral arrangements, and are backed by their professionalism and prompt service.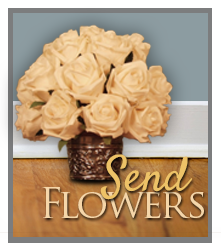 Flower Divas
314 West Main Street
Montour Falls, New York 14865
Phone: (607) 535-2083
Website: www.flowerdivasofmontourfalls.com

​Stillman's Greenhouse
251 State Route 14
Montour Falls, New York 14865
Phone: (607) 535-7366
Website: www.stillmansgreenhouse.com
Allow us to take care of your expression of sympathy by connecting with our local florists through our website.
There is no need to enter our funeral home address, nor the service details - our order system already knows this.
Just pick the flowers, add your message, and pay online. Your order is immediately sent to our local flower shop.
We retain a copy of your order so we know that your flowers are on their way.
Search for your loved one below, or click on SEND FLOWERS on the right hand side of their tribute page to place your order.